New Formats Released
I am pleased to announce that The Vault & Ruby are now available in e-book format at several new locations: Amazon, Barnes & Noble, iTunes, and Smashwords.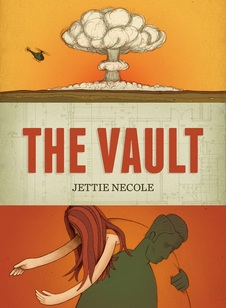 Imagine an underground vault, empty, awaiting two hundred ticket holders of the finest intellect and genetic disposition to arrive. Designed to enforce a stable society to exist within its own rules,
the vault
is salvation for the wealthy. When a surprise nuclear attack threatens the United States, the vault's residents are driven underground to begin life anew, but one secret addition to the roster could make the entire system unravel. This is the world seventeen year old Olivia Parker finds herself locked inside, and she's not supposed to be there! Quickly she must learn and conform to the rules of this new society or face severe punishment. Surrounded by strangers, she's torn between trusting the man who forced her inside the vault or the genius who created it. If she's going to survive, she won't be able to do it alone.
CLICK TO BUY THE VAULT NOW

Amazon
Barnes & Noble
Smashwords
iTunes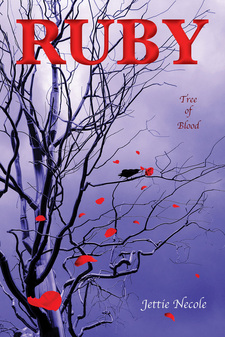 Ruby unites the seductive and sinister actions of the supernatural with the allure and elegance of a Regency romance.

A historical romance begins to blossom around Lady Ruby Waterfield, but family secrets and unpredictable suitors expose a world of supernatural creatures—ancient enemies bound by war: vampires and warlocks.

Set in 1811 England, Ruby finally attends her first London Season at the age of eighteen. After departing from her safe, secluded childhood in the country, she quickly discovers that taking her rightful place among the aristocracy is the least of her worries after she becomes the target of a vindictive vampire. Determined to learn the truth about her family bloodlines, this clever debutante must navigate her pursuit while two gentlemen—one, her loyal best friend; the other, a mysteriously handsome stranger—grow increasingly tied to her future. From the dark alleys of Covent Garden to the lavish balls of the high society ton, clandestine agendas leave Ruby's heart exposed to a dangerous new world of mystery, magic, and love.
CLICK TO BUY RUBY NOW
Amazon
Barnes & Noble
Smashwords
iTunes